Zoids Field of Rebellion is a video game Announced in 2016, it is a MOBA for smartphones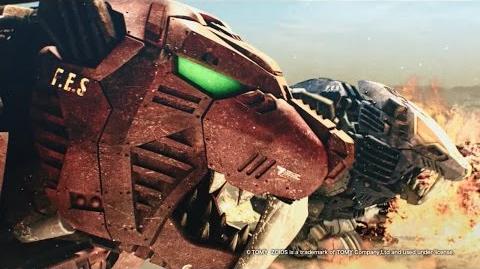 It was initially announced through a teaser site that said "coming soon", the site featured high-quality artwork and lacked details of the project until October 19 2016, where it was revealed to be a mobile game for iOS and Android.
The game was announced for closed beta in November for up to 5000 players, with a release scheduled for Winter.
The game officially launched on the 18th of April 2017. The game is exclusive to Japan.
A web comic was released on the official Zoids site: http://www.takaratomy.co.jp/games/zoids/world/comic01/
Characters
Edit
The game's characters are: Vance Radford, Trinity Sinclair, Shawn Myuahead, Anne Gaster, Allen McClellan.
Image Gallery
Edit
Ad blocker interference detected!
Wikia is a free-to-use site that makes money from advertising. We have a modified experience for viewers using ad blockers

Wikia is not accessible if you've made further modifications. Remove the custom ad blocker rule(s) and the page will load as expected.