Kotobukiya is celebrating their 10th anniversary, and have announced a few new Zoids at the event.
Three are:
ZA Liger Zero
HMM Sturm Tyran
HMM Storm Sworder
The ZA Liger Zero is set for a 2017 release. There is so far no information about the HMM Zoids releases.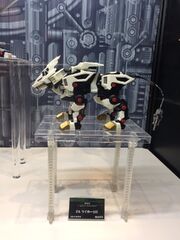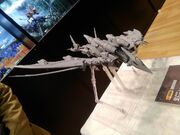 Sources:
https://www.reddit.com/r/Zoids/comments/5jwp6m/hmm_storm_sworder_and_sturmm_tyrann_announced_at/
https://www.reddit.com/r/Zoids/comments/5jv8lh/za_liger_zero_announced_at_kotobukiyas_10th/
Ad blocker interference detected!
Wikia is a free-to-use site that makes money from advertising. We have a modified experience for viewers using ad blockers

Wikia is not accessible if you've made further modifications. Remove the custom ad blocker rule(s) and the page will load as expected.