The official Zoids website has been updated with a new teaser page, seen below.
There's almost no information on this teaser site except a high-quality rendering saying "Coming Soon" and a song called "rebellion" that plays in the background:
http://www.takaratomy.co.jp/products/zoids_teaser/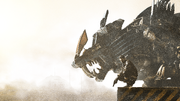 In possibly related news, in August the name "Zoids: Fields of Rebellion" was trademarked by TOMY, for use with video games.
Update:
The teaser site has been updated and a contest added. The contest is a chance to win a MPZ Sabre Tiger for sharing the teaser page (Japan only). The contest runs until October 6.
Update #2:
The contest has now ended, and the site has been updated with two more images, one of Molgas, and one of a Command Wolf.
Update #3:
A new contest has been added. This time for a ZA Blade Liger AB. This new contest runs from 11th October and ends 19th October. As per before, the contest is for tweeting the teaser page and is Japan-only.
Update #4:
Site is officially announced as Zoids Field of Rebellion.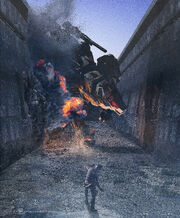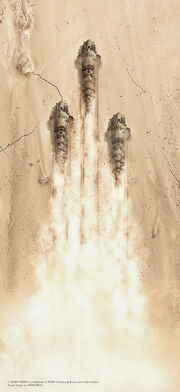 Ad blocker interference detected!
Wikia is a free-to-use site that makes money from advertising. We have a modified experience for viewers using ad blockers

Wikia is not accessible if you've made further modifications. Remove the custom ad blocker rule(s) and the page will load as expected.